Annual Rocky Mountain Regional Convention
A W A R D S C E R E M O N Y
Join us Sunday morning in Rotary Park for presentation of the Model Contest Awards.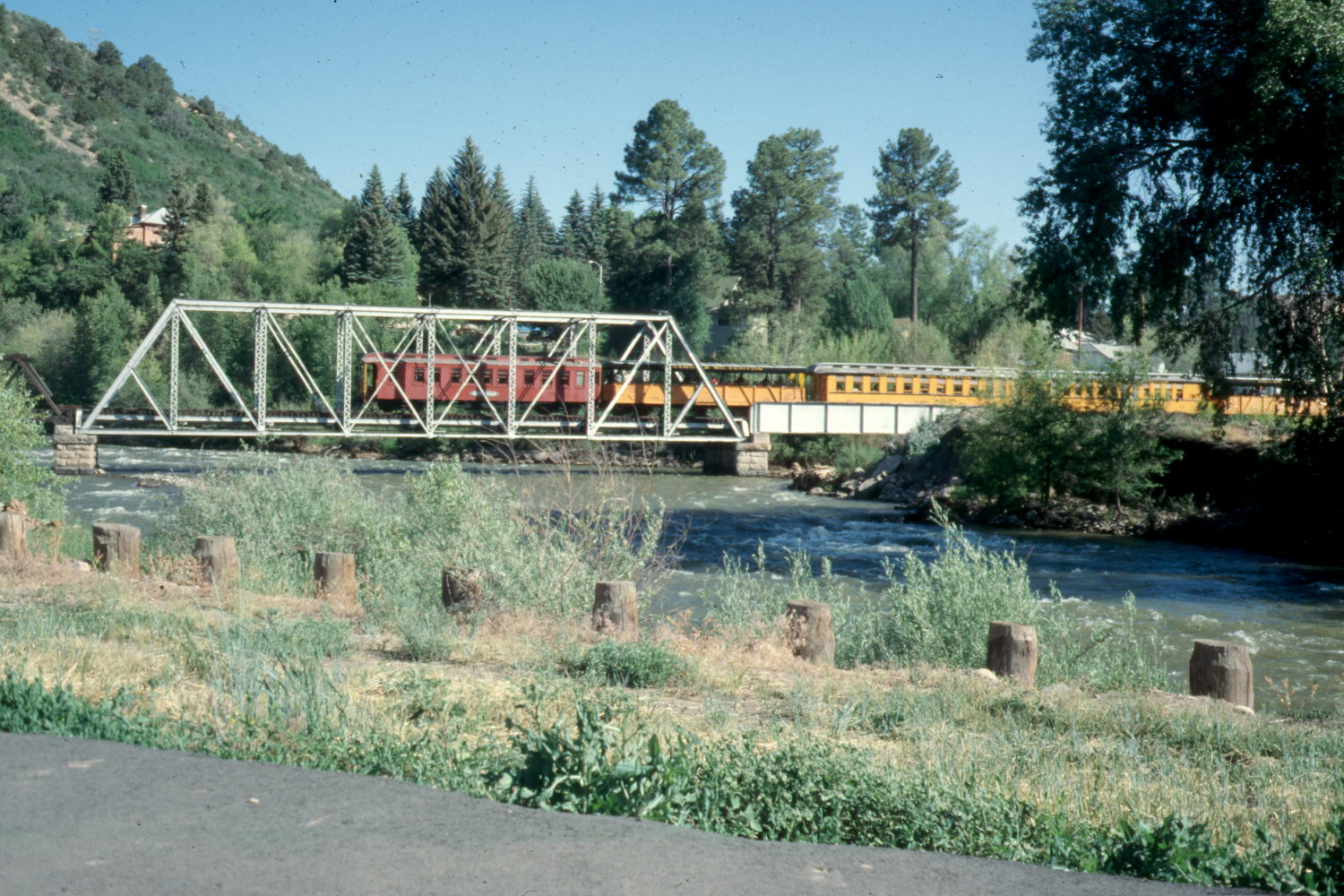 Sunday morning, we will meet at Rotary Park, a few blocks north of the D&SNGRR Depot.
We will be presenting the Model Contest Awards in between photo-ops of the first and
second trains.
The train will arrive 5-10 minutes after leaving the depot, with departure times of
8AM, 8:45AM, and 9:30AM.
We must spread out courteously so as not to impair passers-by along the Animas Trail or foot-bridge.
After the first run-by, we shall gather quickly to distribute Model Contest Awards in
the Park near the foot-bridge, off of the Trail.
We will reform our photo lines prior to the approach of the second train heading out of Durango.
After the second run-by, we will complete the award presentation if necessary.
Return to: Animas Rails Home
Last modified 31 January 2017